Shopping Cart
Your Cart is Empty
Thank you for your business!
You should be receiving an order confirmation from Paypal shortly.
Exit Shopping Cart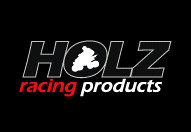 09 Ski-Doo MXZ Renegade X 800R
2.5 Gallon Fuel can w/strap
CARB approved
Features:
HOLZ 2.5 gallon fuel can comes with a strap to secure it in the rack of your choice.

It will fit the HRP snowmobile gas can rack as well as the Polaris Lock n Ride mount.

Base dimensions are 11.25"x 8" and is 12" tall.

Model: HRP8011Shipping Weight: 2lbs
CARB: HOLZ fuel can is also CARB approved. CARB stands for California Air Resources Board. Based in California, this organization is probably the biggest influence in the Federal Clean air act which forms the basis for pollution control on a national level. In a nut shell- they decide what fuel cans are legal to carry fuel in.
HOLZ main concern when selecting this particular fuel can, was to make sure it was legal to sell and carry fuel in all 50 states.I'm a paragraph. Click once to begin entering your own content. You can change my font, size, line height, color and more by highlighting part of me and selecting the options from the toolbar.
Views with double racks and gas can:
My Impression:

Pros:

2.5 gallon fuel can fits the Holz rack perfectly.

HOLZ fuel can is also CARB approved.

Can is very easy to use and it almost spill free.

Cons:

None.

Bottom Line:

I chose Holz Racing Products for my tunnel racks, the only company out there with a quality rear tunnel rack. They are a USA Company, producing their products here in the USA, so why not use their CARB approved gas can too!

The rack I got from HRP was intended for use to carry a gas can, but can serve double duty to also attach your tunnel bag too. As you can see in the above picture the bag & the gas can fits perfect.

This HRP Gas Can is a great way to carry extra fuel, and I feel confident about exploring a little further away from the gas station now.

Bottom Line, if you are looking to attach a gas can to your snowmobile, take a look at what Holz Racing Products has for your sled. I went Holz and am glad I did!

Contact Info:

Web Site:

http://www.holzracingproducts.com

Address:

Holz Racing Products

6226 Chasteen Road

Lynden, WA 98264

USA

Phone:

Phone: 360.398.7006

Fax: 360.398.0267

E-Mail:

0

/